Botanical Garden Multi-Level Car Parking and Office Floors, Noida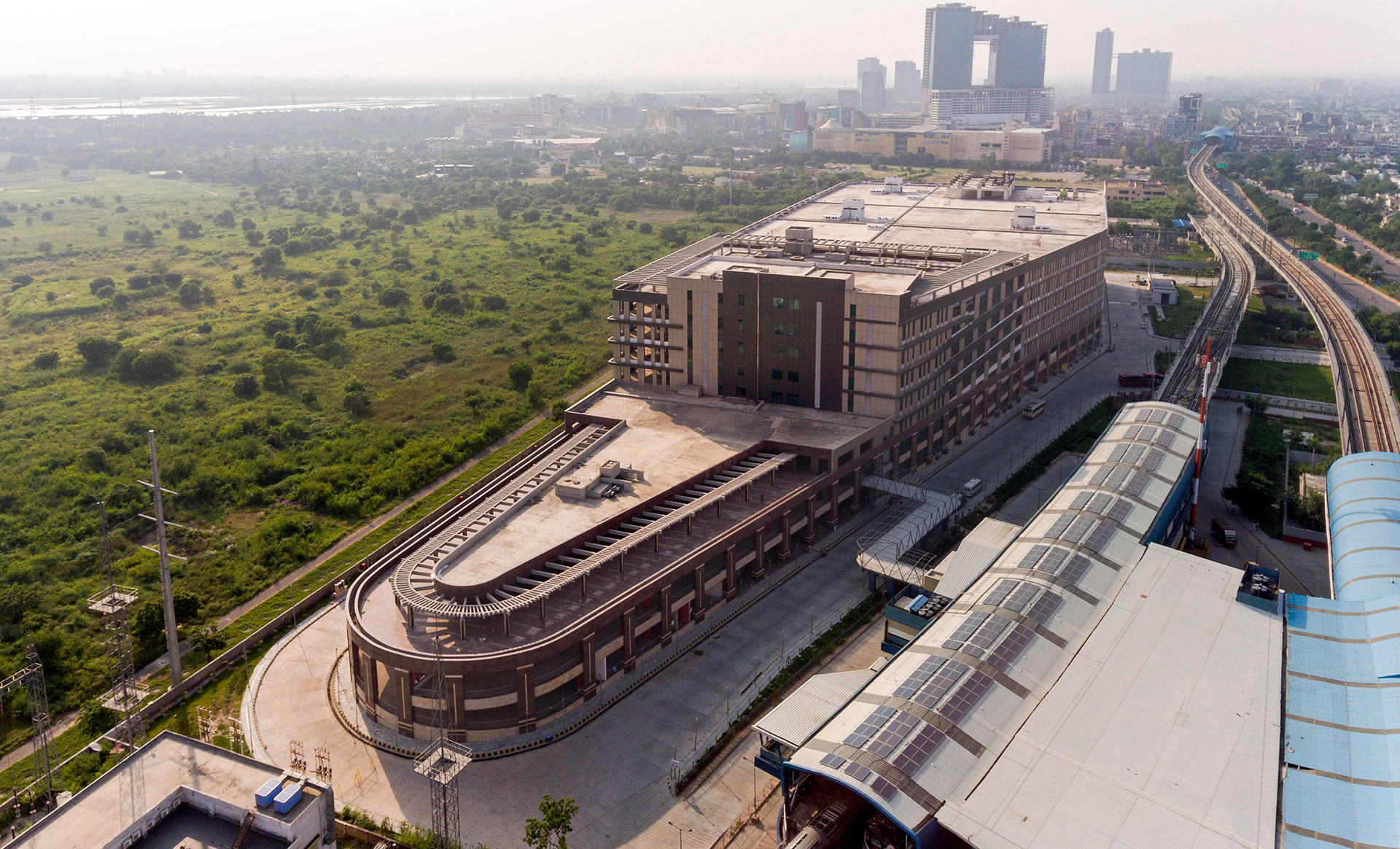 Botanical Garden Multi-Level Car Parking and Office Floors, Noida
The site occupies a major transit node, the Botanical Garden Metro Station, within the city of Noida. With a couple of metro rail lines, having stations at the site, and a major bus stop and traffic junction in close vicinity, there was a dire need for parking spaces in the locale.
Cost
$121,428,571 / Rs 850 crores
Foreseeing the commercial development in the vicinity, a 15-acre parcel was earmarked for a huge multi-level parking for cars and buses. The project couples the multi-level car parking with retail shops and a 25-storeyed high rise office tower on top of the parking structure overlooking the botanical gardens.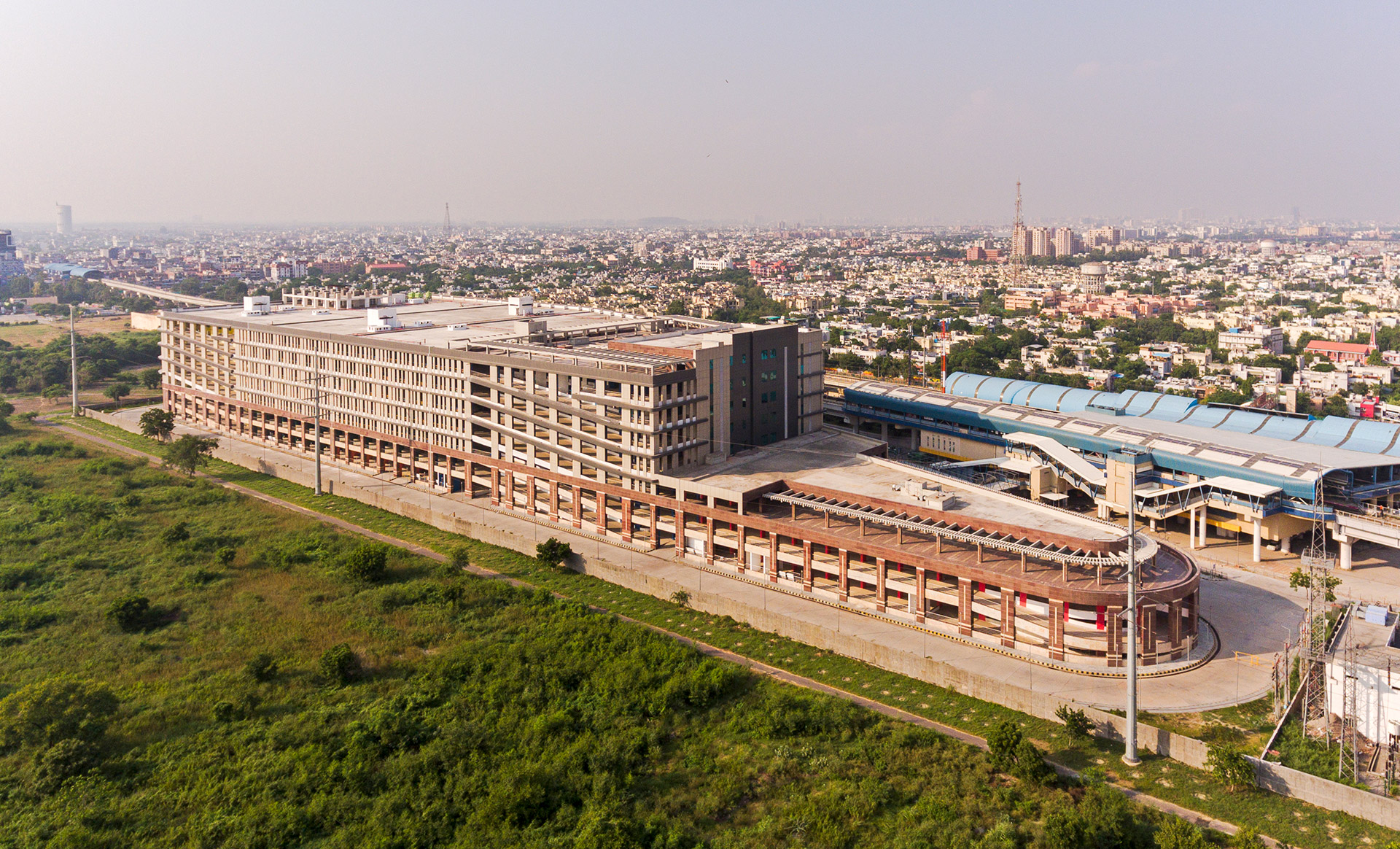 The façade concept of the building is derived out of vertical in-fill walls laid out in a pattern on the façade. The overall pattern was designed to break the monotony of the parking grid on the exterior façade and also create an interplay of light and shade in the interior spaces. The shading pattern changes as the Sun changes its path through the day, lighting up the interiorities of the parking in a continually changing pattern.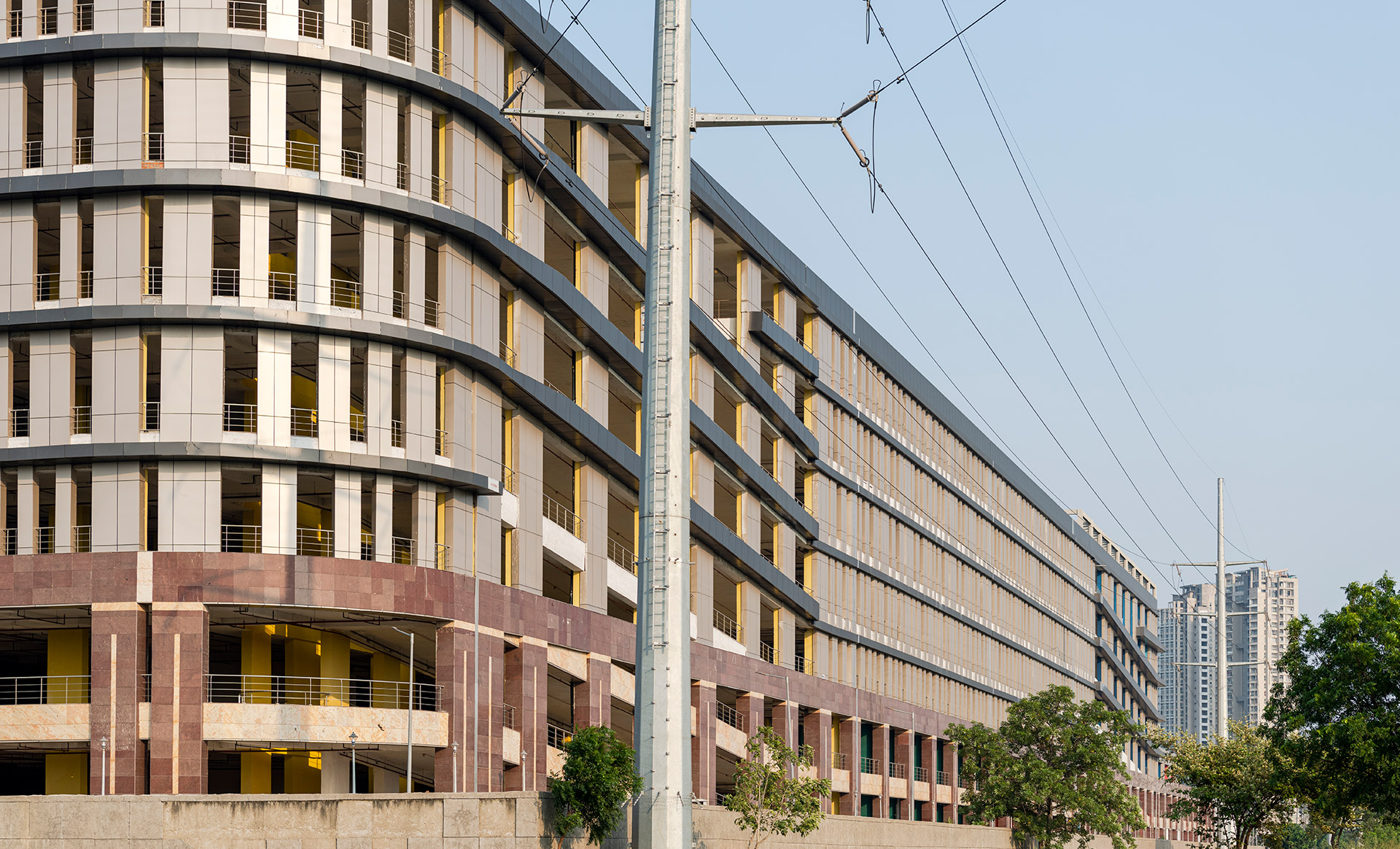 The parking building is spread on two levels of basement, and seven floors above the ground. It is the largest of its kind in Asia with a capacity of accommodating more than 7500 vehicles.
The surrounding metro stations are directly connected to the upper levels of the car parking via foot bridges. The goal in the design was to integrate the multi-modal transit node along with the car parking.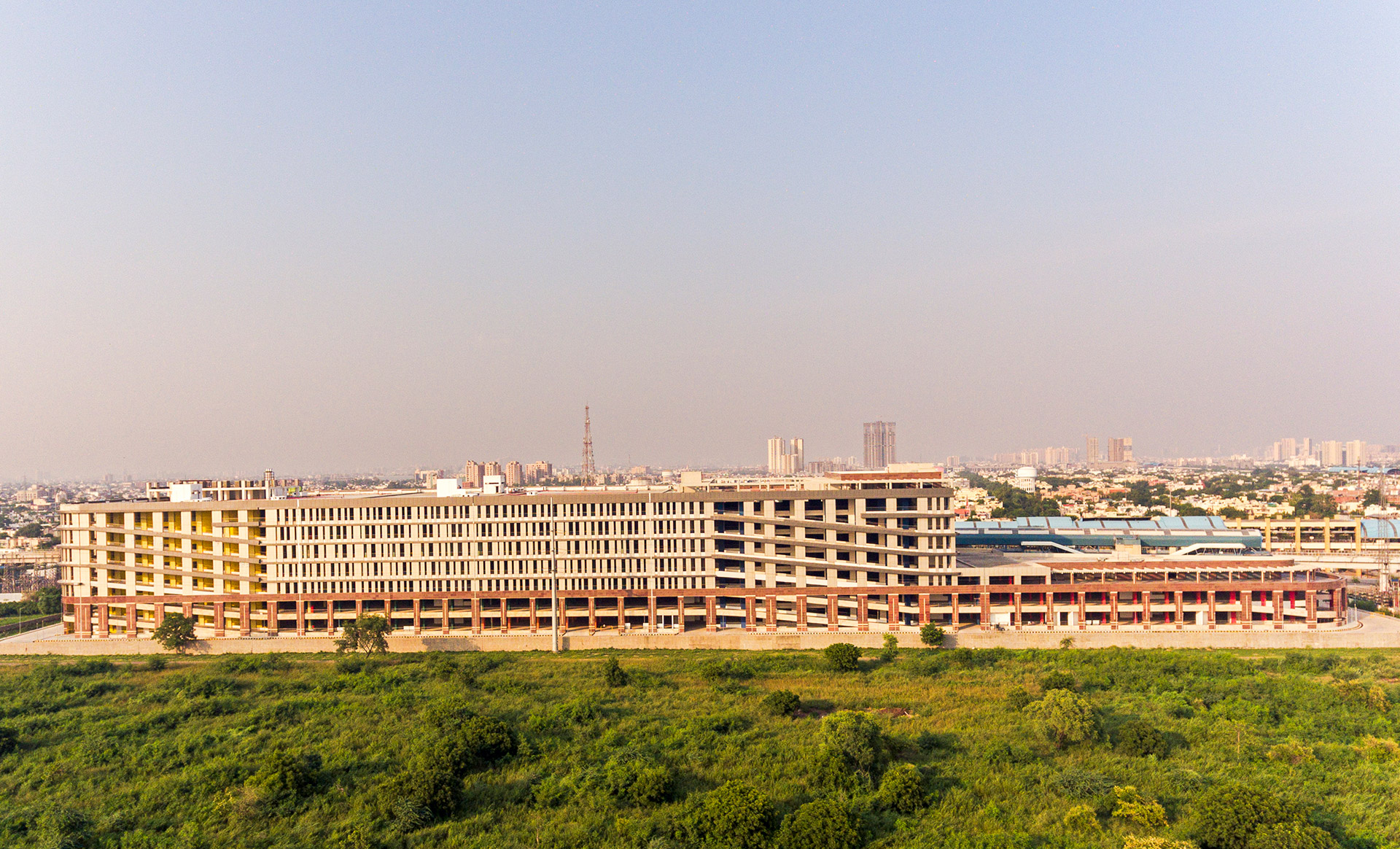 Related Projects