COVID-19 Hospital, Noida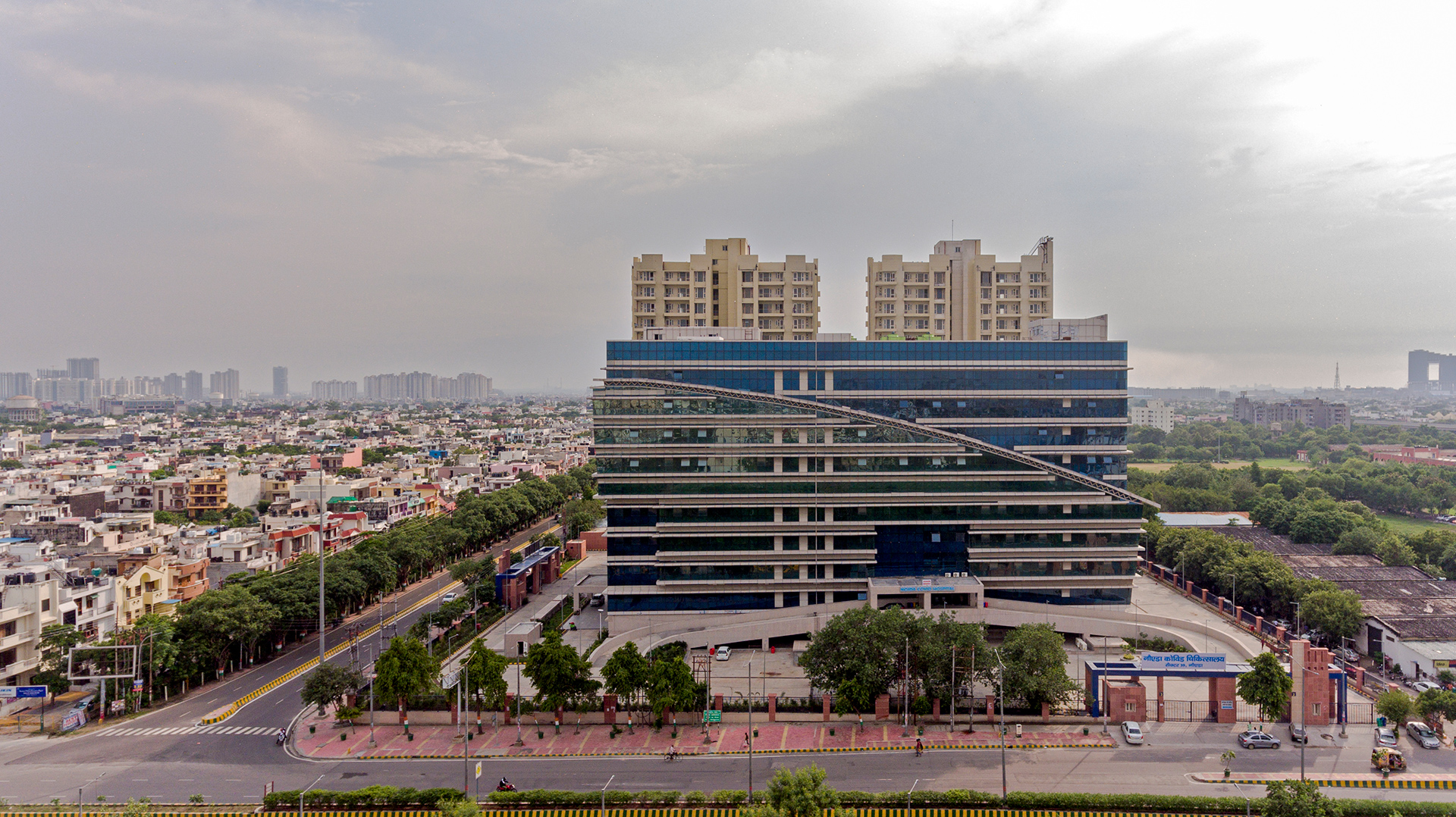 This project was brought to life by a large multi-disciplinary team, with a focus on the users of the hospital and creating a landmark in the neighbourhood. The site is a very prominent corner lot within a relatively low-rise residential neighbourhood.
Cost
$49,000,000 / Rs 343 crores
The project comprises attached residences for doctors in two residential towers, besides the 250 bedded healthcare facility. The surface has been kept free from any vehicular parking and a three-level basement accommodates the hospital services and the car parking.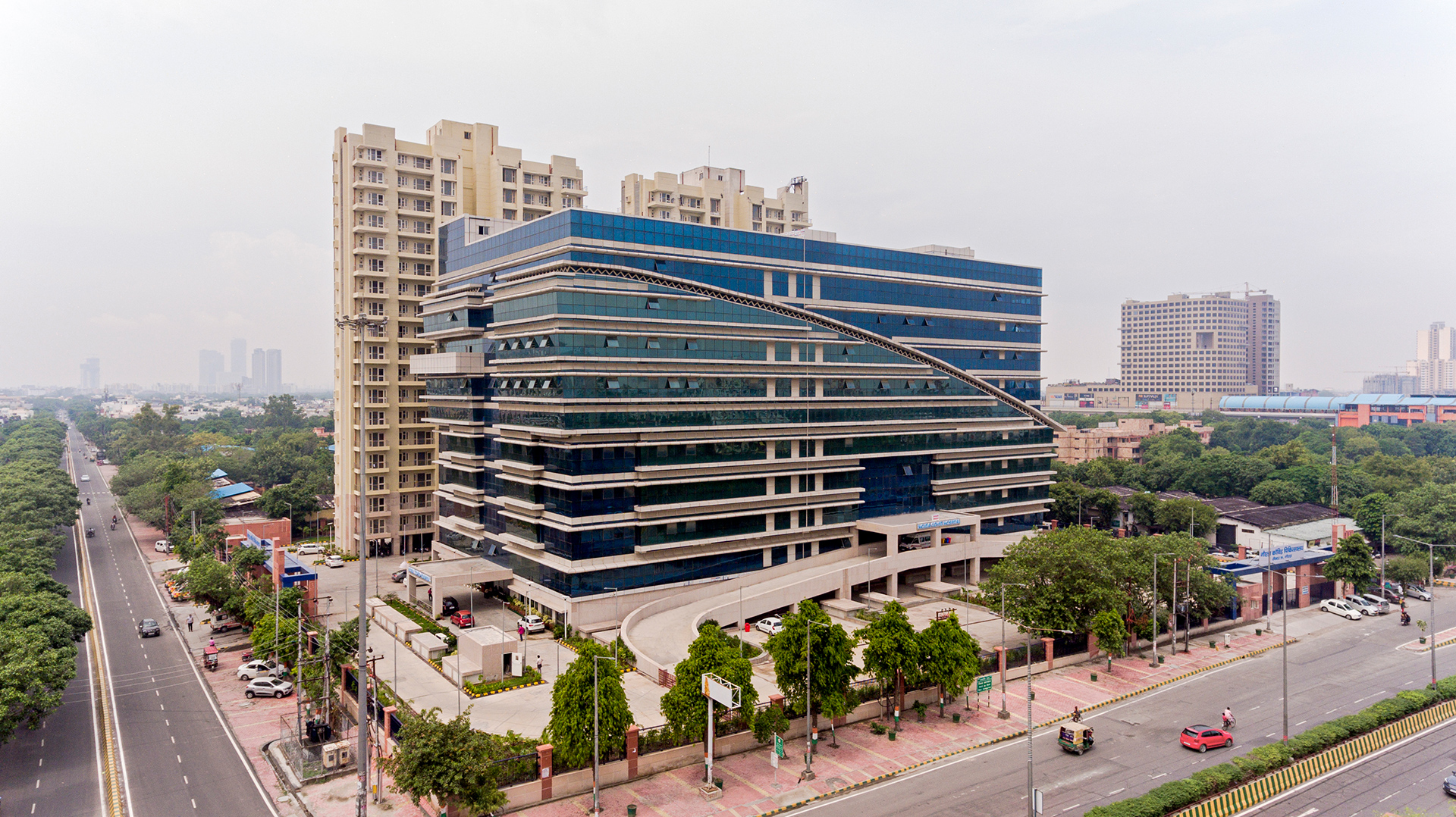 The facility, initially planned, as a multi-specialty hospital for the district was converted into the largest state-run COVID treatment facility. For this purpose, a team of architects, medical experts and HVAC engineers, reworked the services scheme for the hospital in order to adapt the building in order to curb the spread of COVID.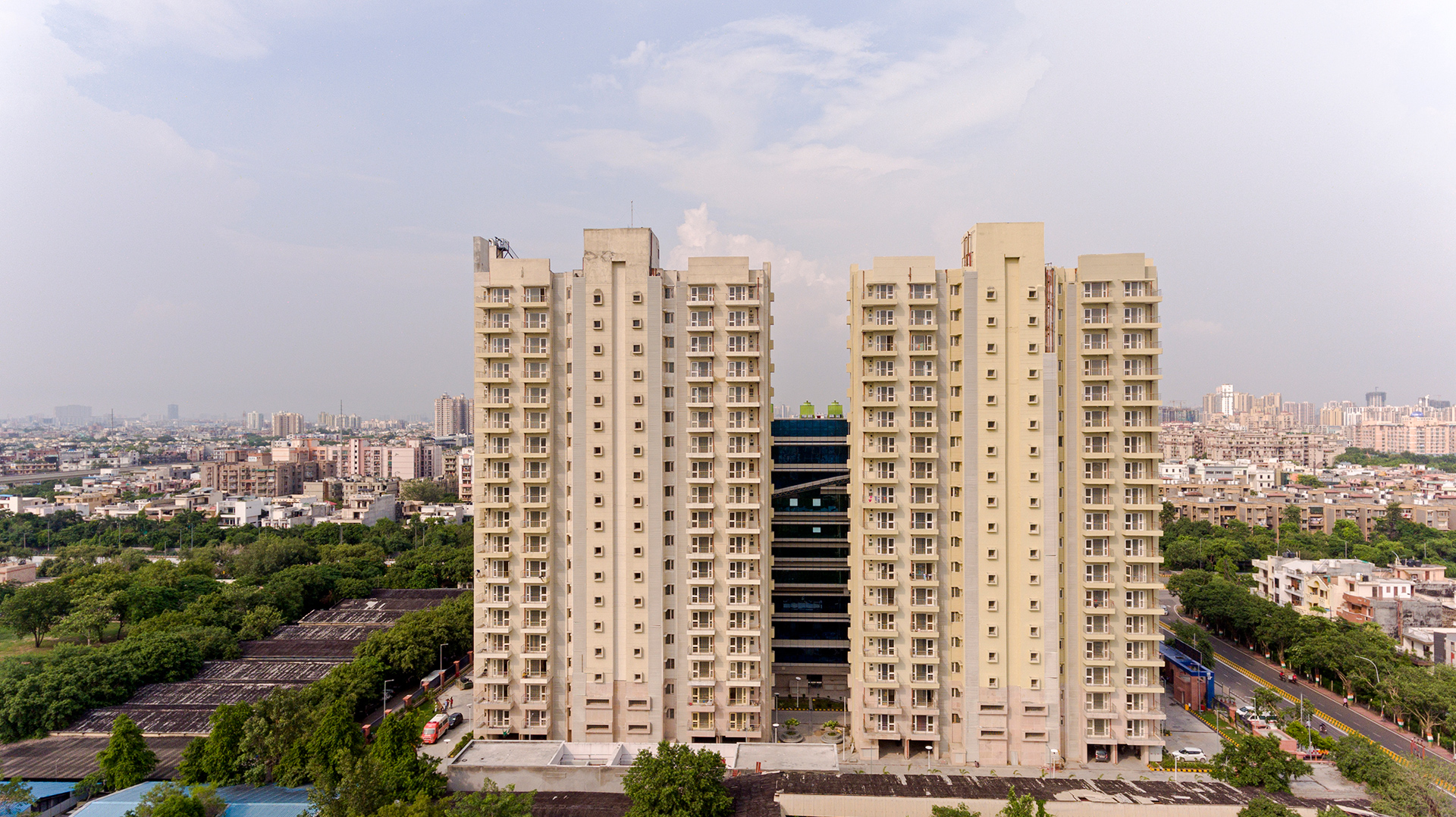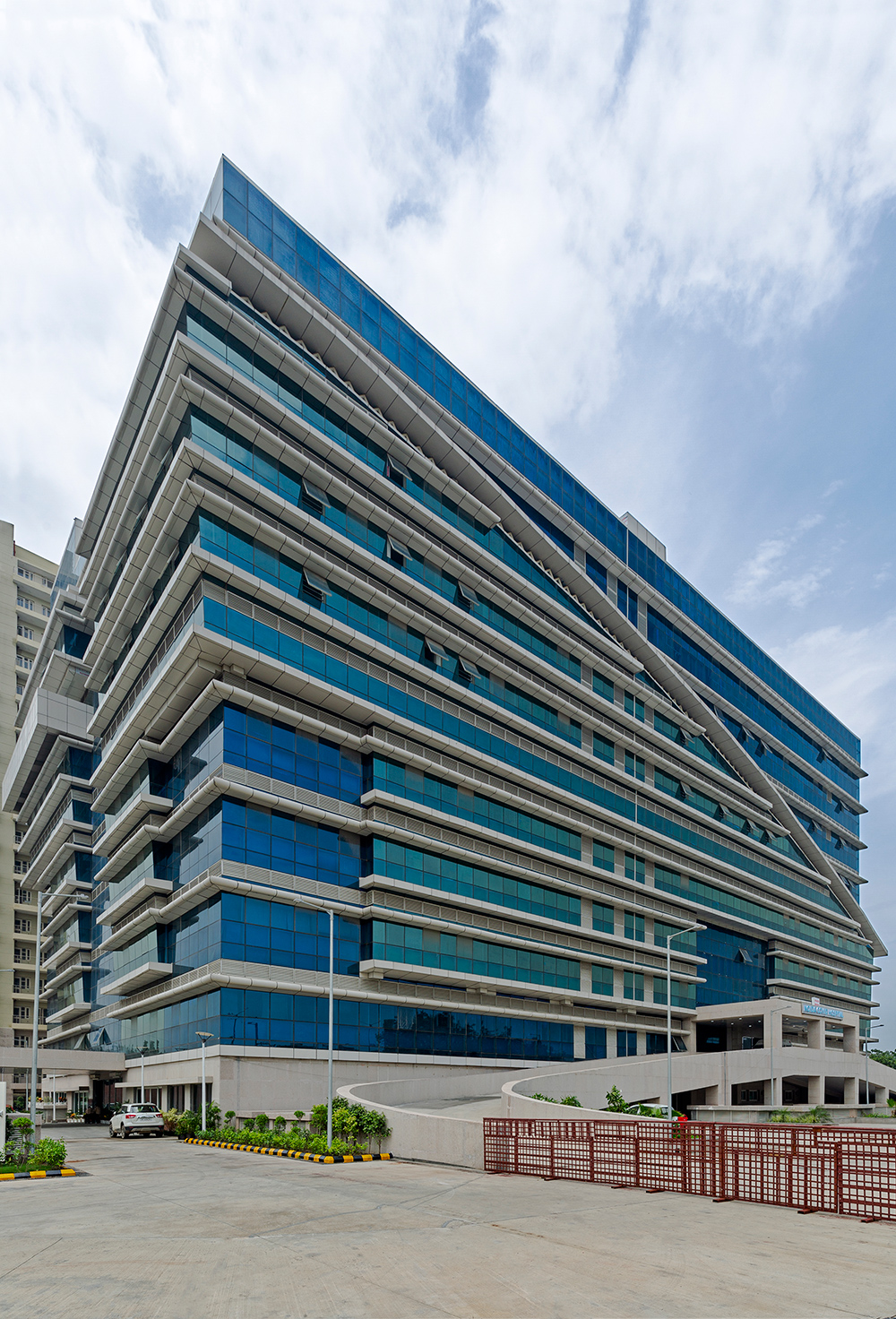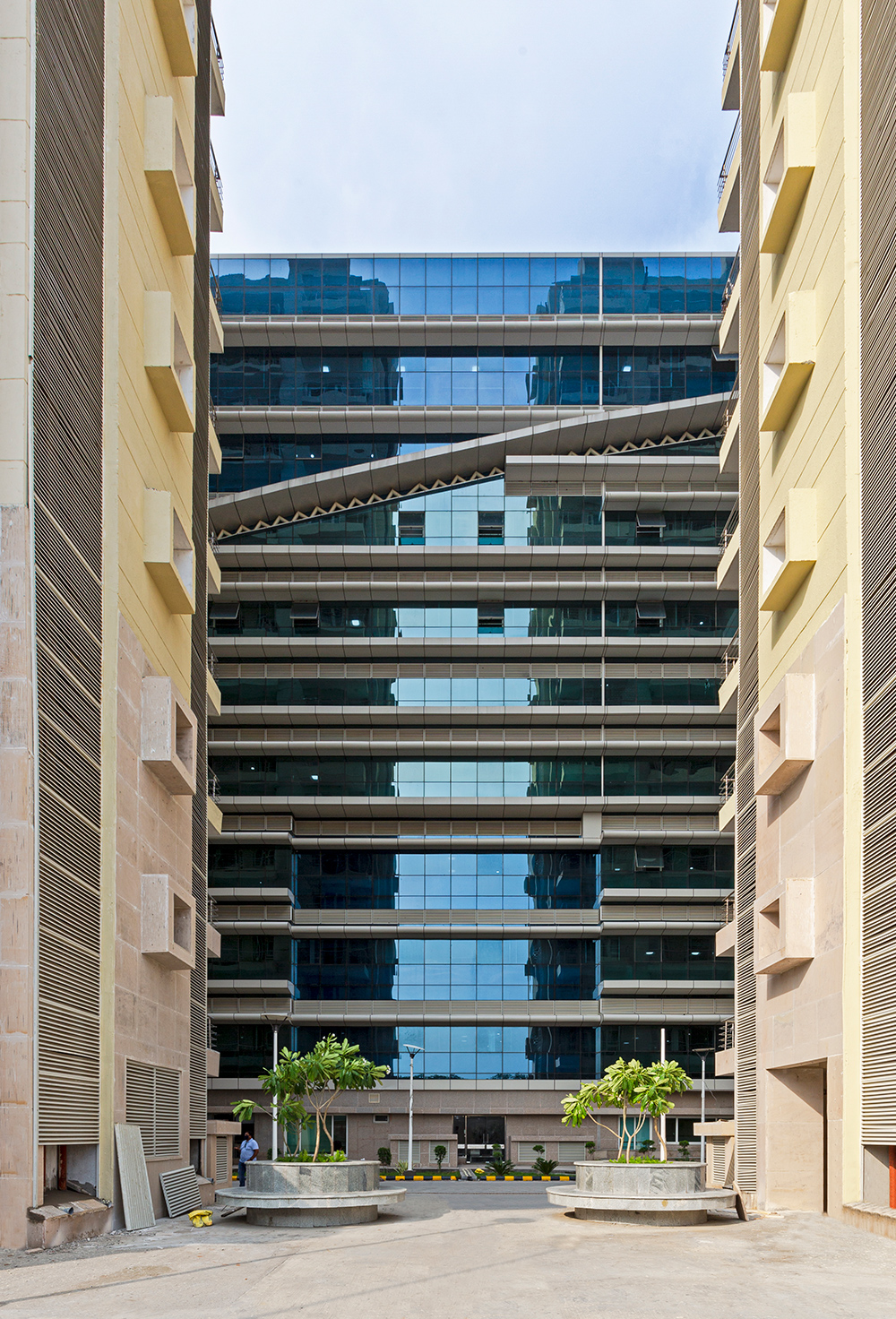 The patient-driven design reflects in the architectural and interior design of the hospital. The atmosphere is light and relaxing, the interior spaces are appropriately daylit, and the building is easily navigable with short walking distances.
The facade is a blend of ribbon windows and horizontal fins to create the best patient experience possible by providing an important visual connection with the nature and at the same time, curbing the heat intake into the building. When paired with an extensive use of glass and metal on the façade and a robust form, the building feels less like a traditional hospital and more like a healing retreat.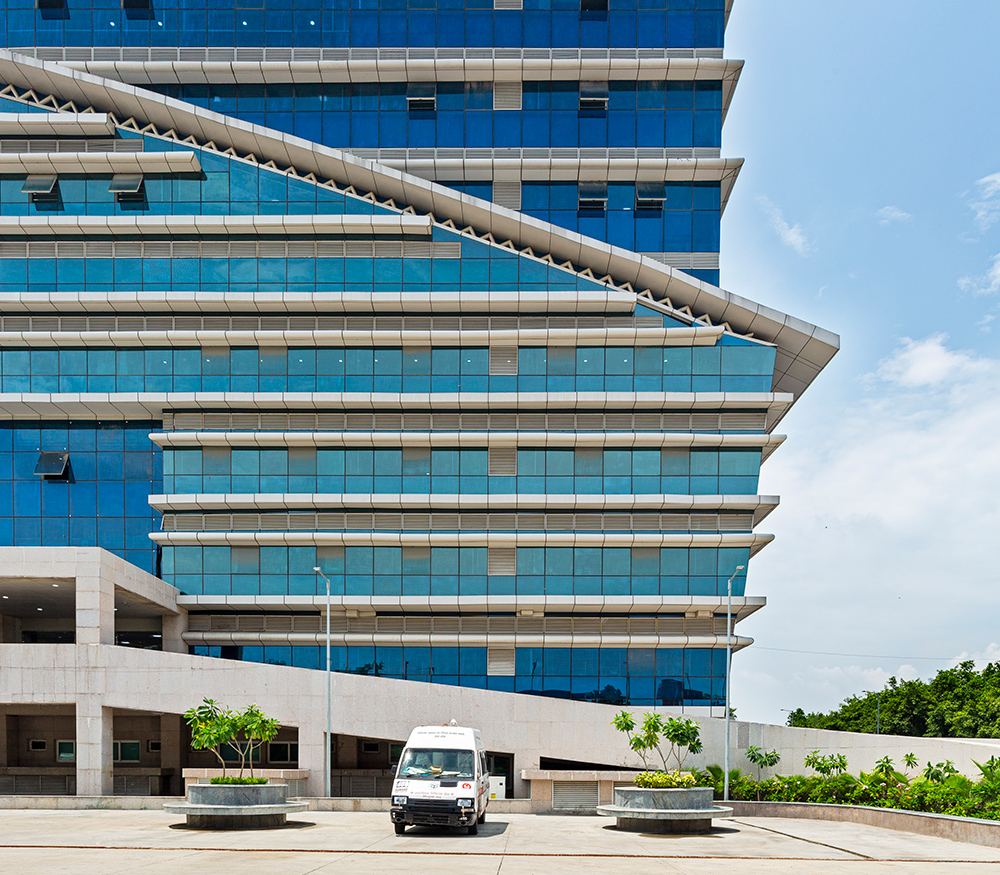 Related Projects