Government Institute of Medical Sciences, Greater Noida

Government Institute of Medical Sciences, Greater Noida
The Government Institute of Medical Sciences by Vastunidhi is a 15 acre healthcare campus having a state-of-the-art multi-speciality hospital with amedical college and allied infrastructure. The masterplan aims to stitch the campus together with a key emphasis on the surrounding landscape, in order to open up the hospital to nature in order to create a better healing environment.
Program Area
154240 sqm / 1,660,000 sqft
Cost
$108,500,000 / Rs 760 crores
Awards/Media Recognition
IGBC Platinum Rating
The 500 bedded hospital is conceived as a low-rise H – shaped development in order to streamline the building services, thereby focussing on efficiency and sustainability. The bedrooms are designed around the needs of the patient, with each incorporating a large picture window to create a visual connection with the outside world. The rooms also contain generous family zones for the attendants to stay with their patients overnight.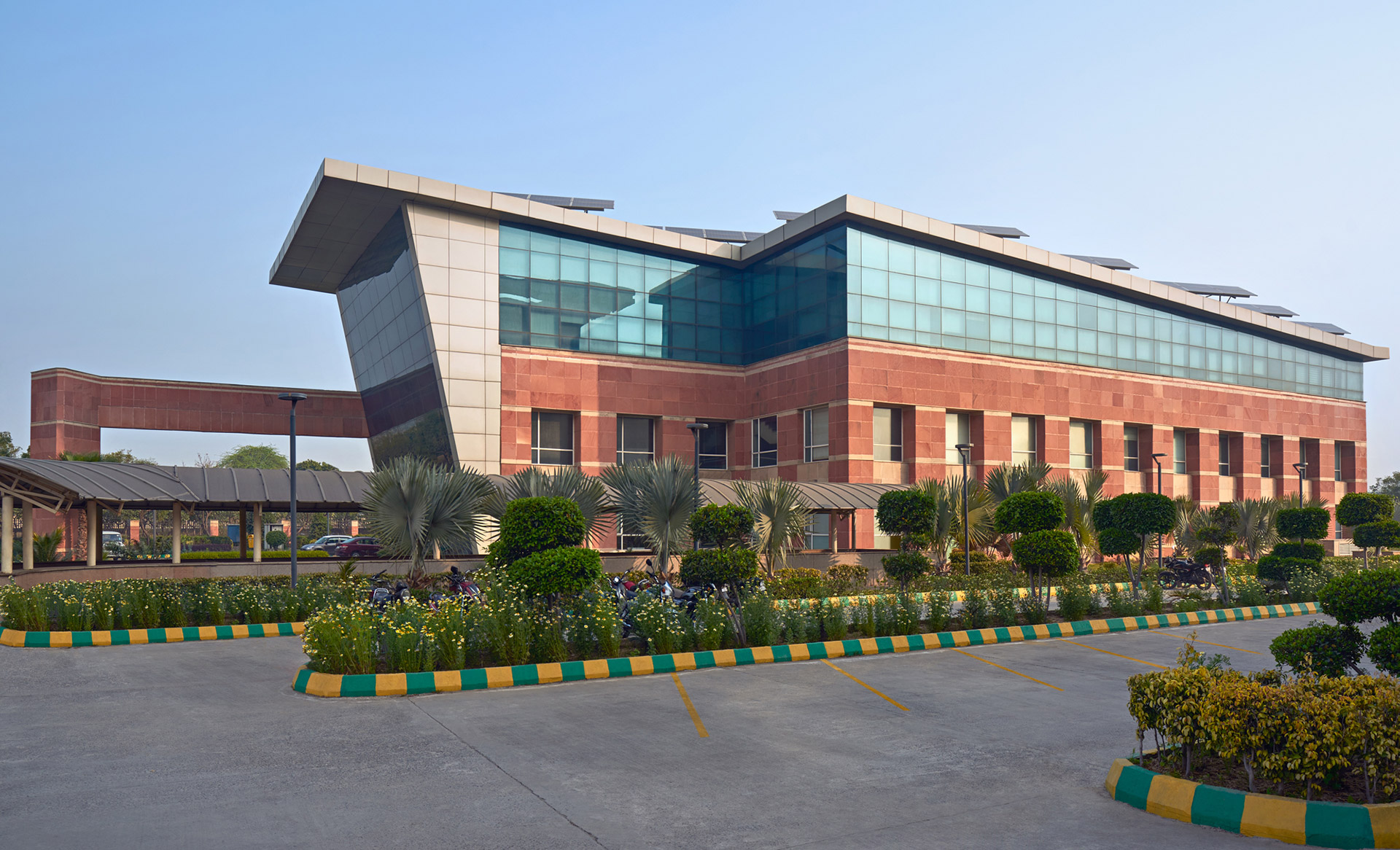 With six operating theatres and specialist imaging laboratories, the hospital is the focus of the entire healthcare campus. Maximising the therapeutic qualities of the natural setting, the H-shaped plan extends into a landscaped surrounding.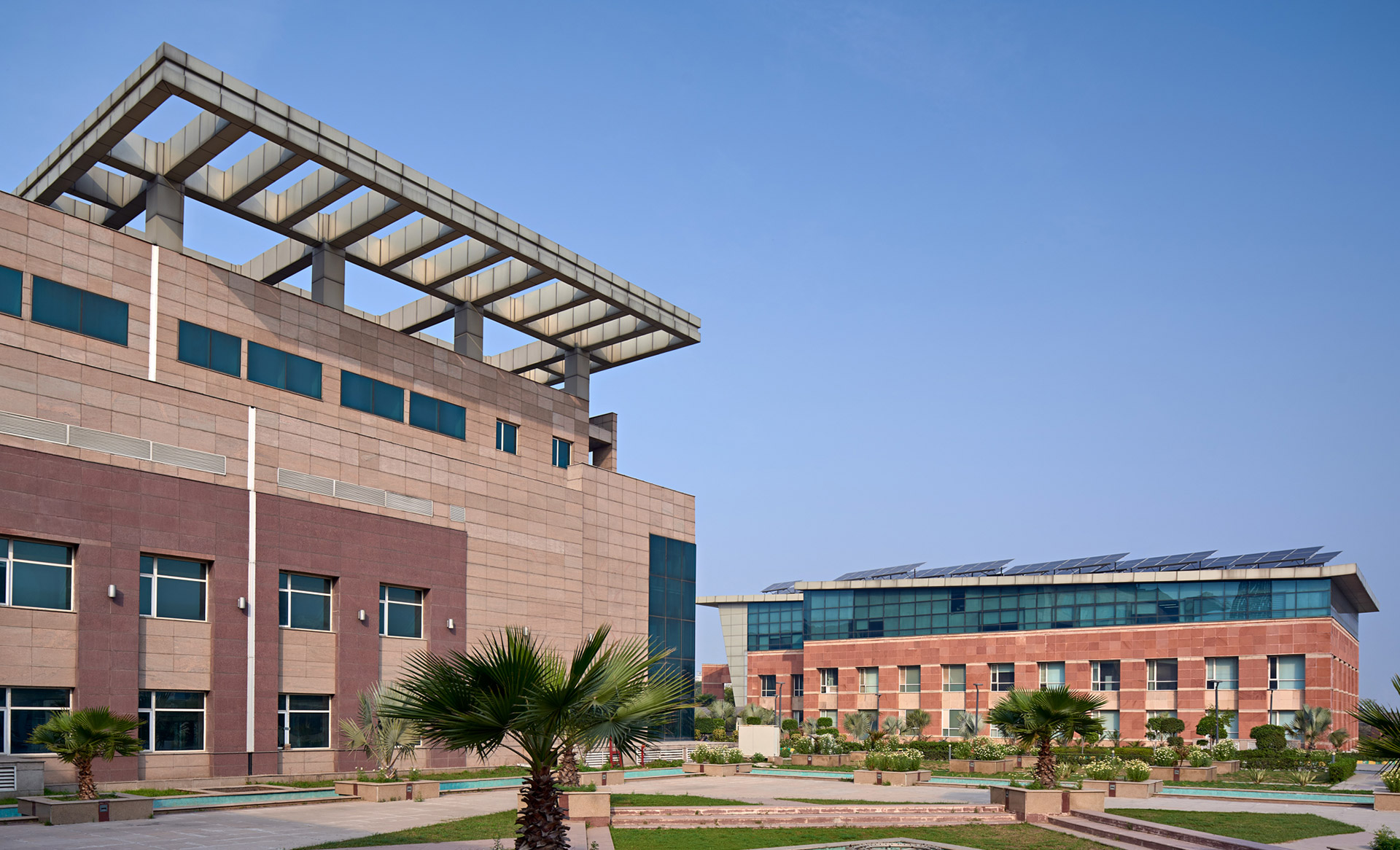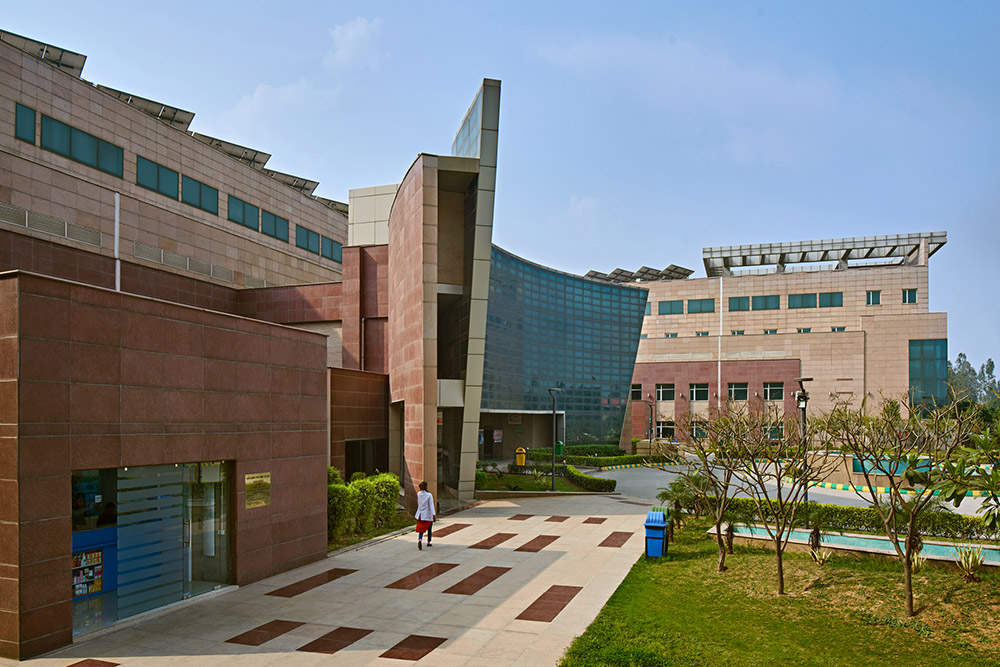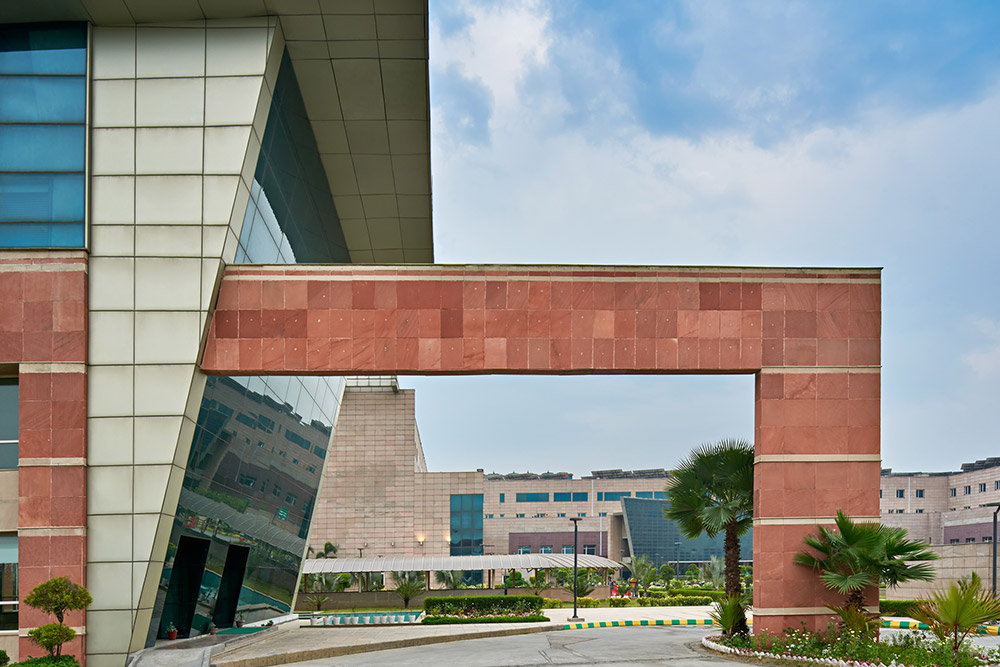 All vehicles have been moved into the basement parking, and at ground level, the building is transparent and highly permeable, with public spaces.
The GIMS is alsoone of the largest IGBC Platinum-rated Green Hospitals in India.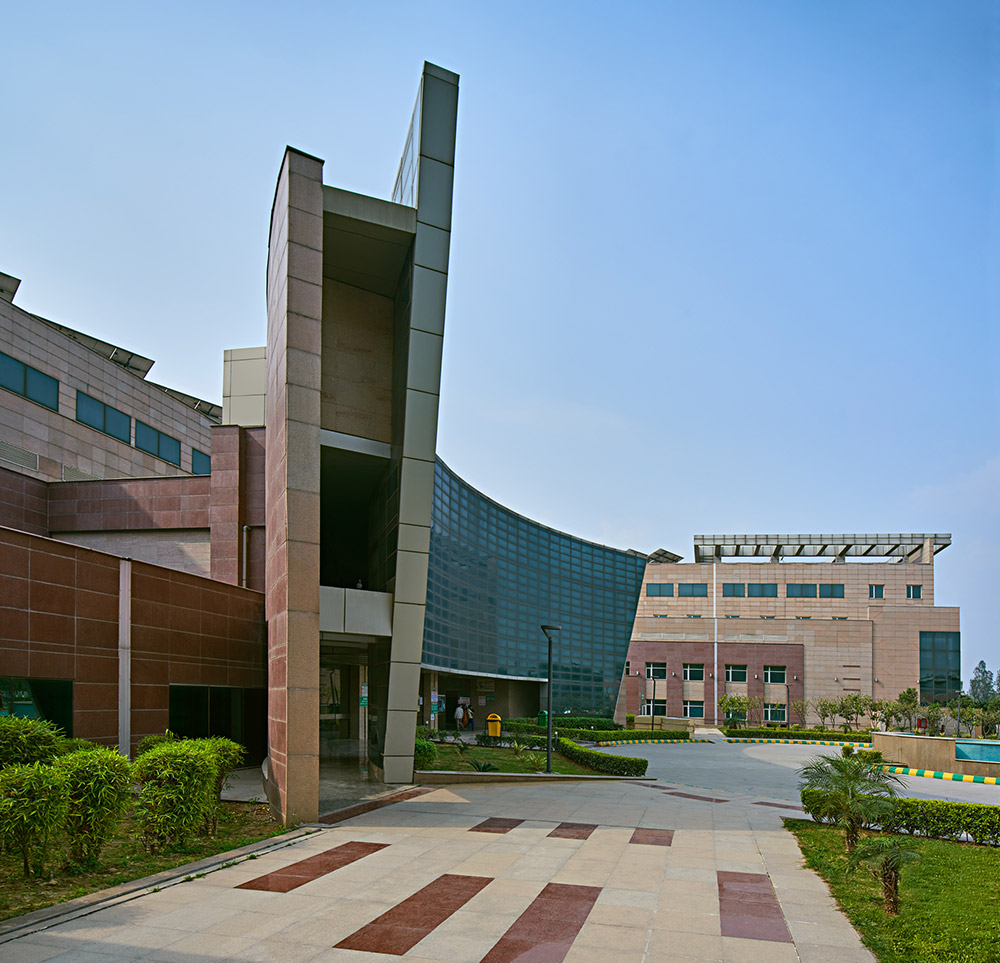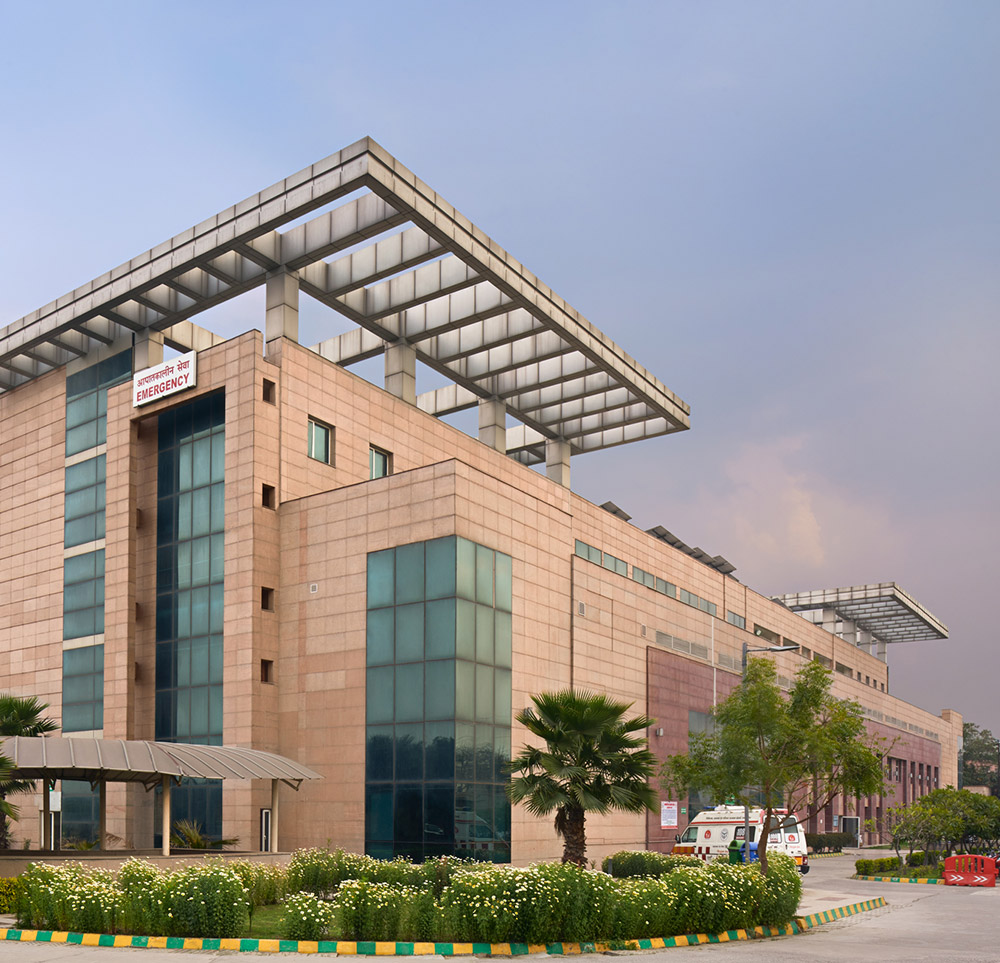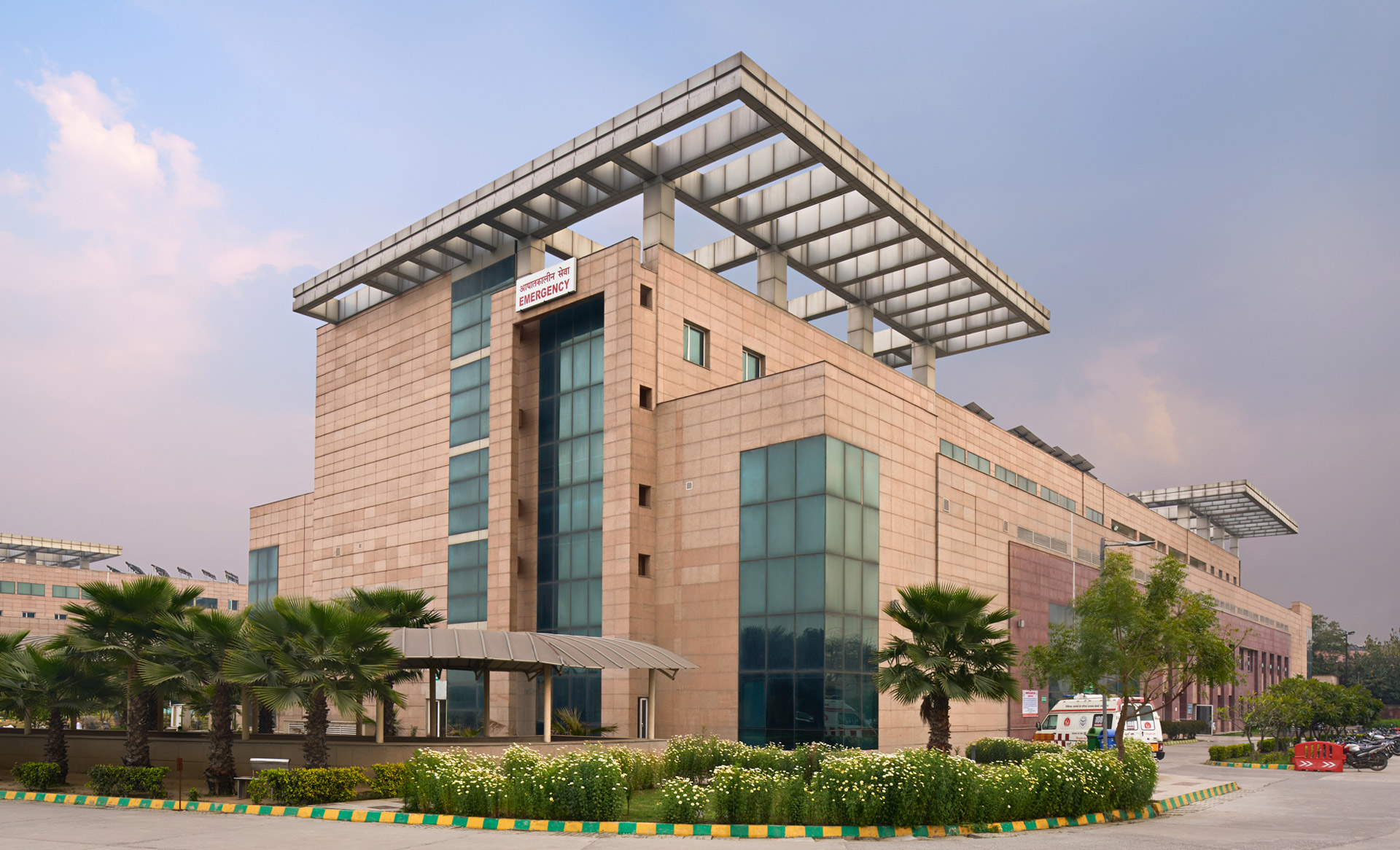 Related Projects