Indian Institute of Technology, Bhubaneswar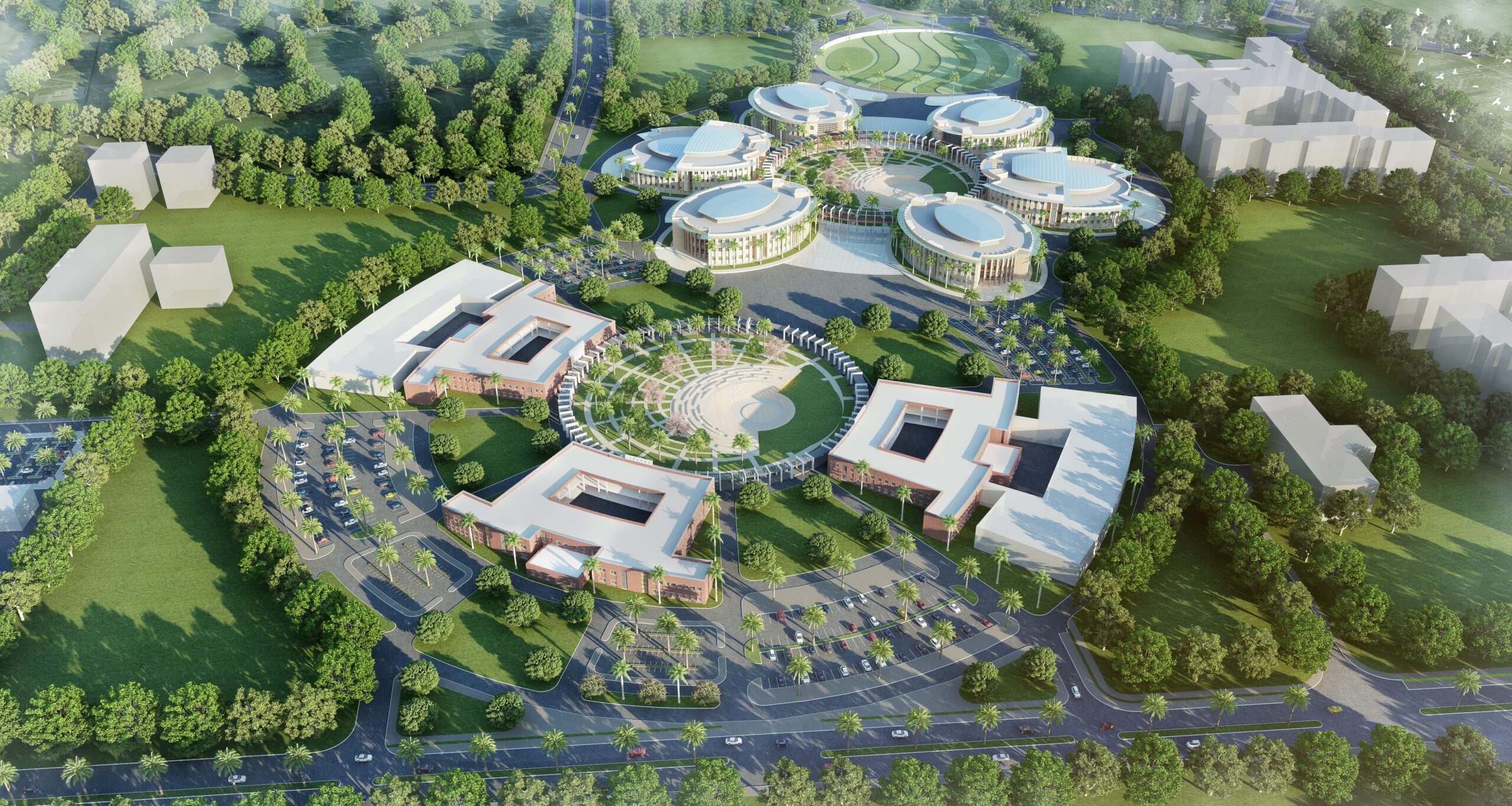 Indian Institute of Technology, Bhubaneswar
Status
Under-Construction
The Indian Institute of Technology (IIT), at Bhubaneswar was won as a part of a national design competition. The site is spread over an area of 936 acres of land proposed to accommodate academic infrastructure for 20,000 students, student hostels and residences for faculties, and allied staff , along with civic amenities and recreational infrastructure.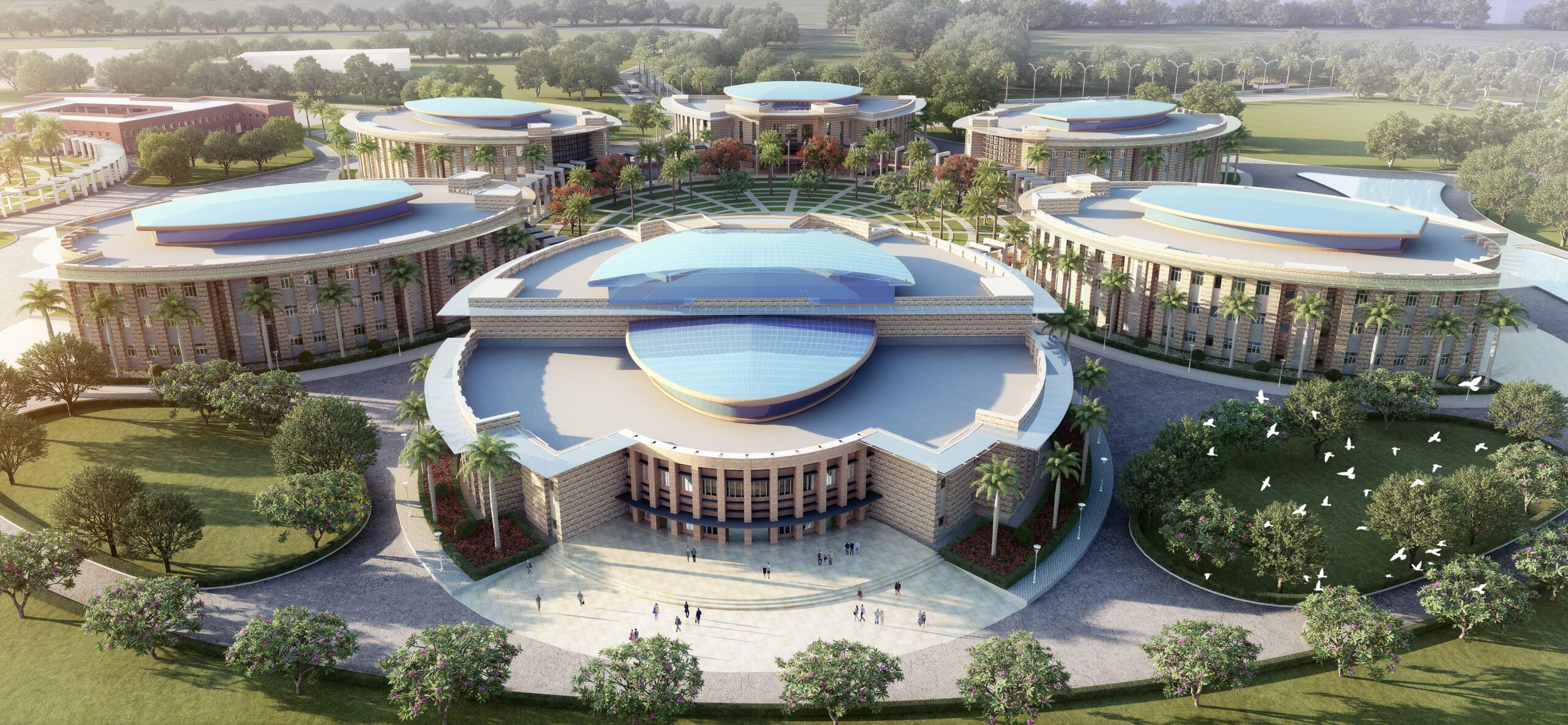 With a key emphasis on the creation of an interactive public realm for the students, Vastunidhi's design for the campus thrives upon the notion of promoting interaction among students, faculties and staff and providing for a harmonious setting for the built form that weaves the entire campus together as a walkable fabric in a natural setting.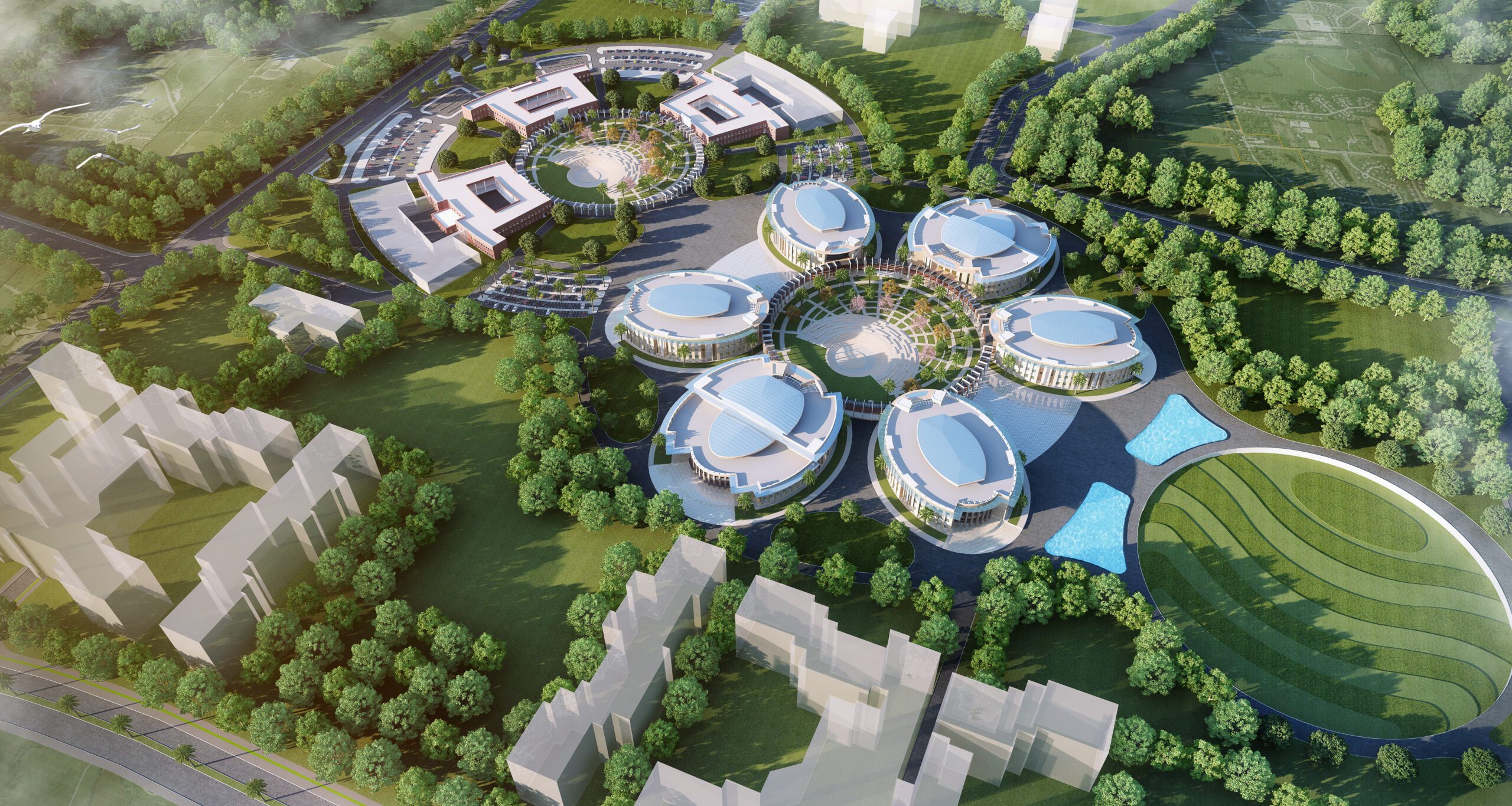 The design for the academic zone evolves from circular geometries aligned along a path, promoting efficient movement within the campus.
Starting from the main administrative building, already existing at the site, the second ring makes space for the amphitheater with a seating capacity of 5000 people.
Further down the path, the third ring houses the lecture theater complex. The lecture hall buildings converge onto a circular ring bringing all the lecture halls together in the mostefficient manner.
The fourth and the last ring comprises three research schools which form another ring. The built form complements the ring and opens up into the ring, creating a cohesive design which binds the architecture together.
Related Projects